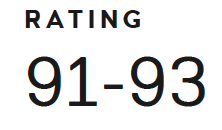 JEB DUNNUCK
Domaine Galevan – Chateauneuf Du Pape 2018
Par Jeb Dunnuck, le 07/10/2020
Not yet bottled, and based on 90% Grenache and10% Mourvèdre, the 2018 Châteauneuf du Papefrom this great estate is a powerful, young,primordial barrel sample with more depth andconcentration than most in this charmingvintage. Deep ruby/purple, with a big nose of redand black currants, candied violets, pepperygarrigue, and orange blossom, it hits the palatewith full-bodied richness and has a round,expansive texture, silky tannins, and a great finish. It has enough flesh and upfront fruit toshine right out of the gate, yet it's also going toevolve for 10-15 years in cold cellars.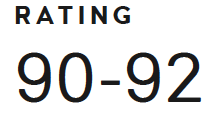 JEB DUNNUCK
Domaine Galevan – Chateauneuf Du Pape blanc 2018
Par Jeb Dunnuck, le 07/10/2020
Surprisingly, the 2018 Châteauneuf Du PapeBlanc from this notable estate is still resting in100% new French oak barrels. Based on a blendof mostly Grenache Blanc mixed with 3% each ofBourboulenc, Roussanne, and Clairette, itreveals a medium gold hue as well as a beautifulbouquet of exotic tropical fruits, caramelizedlemons, white flowers, and spice. With medium-bodied richness, beautiful acidity, nicelyintegrated oak, and a clean finish, this terrific cwhite has both richness and freshness andshould easily be an outstanding wine. Drinkbottles over the coming 2-4 years.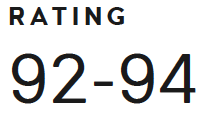 JEB DUNNUCK
Domaine Galevan – Chateauneuf Du Pape Saint Georges 2018
Par Jeb Dunnuck, le 07/10/2020
The 2018 Châteauneuf du Pape Saint Georges isbased all on Grenache and comes from a singlelieu-dit. It was destemmed and vinied andaged all in new French oak. Despite the new oak,it displays plenty of classic Southern Rhônecharm and elegance to go with loads of blackraspberry and strawberry fruit, full-bodiednotes of peppery garrigue, spice box, andcandied violets, sweet tannins, and a big, rich,opulent style that keeps you coming back to theglass. With nicely integrated oak and terricbalance, it's going to benet from 2-3 years ofbottle age and cruise over the following decade.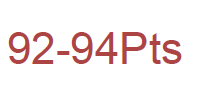 WINE ADVOCATE – ROBERT PARKER
Domaine Galevan – Chateauneuf Du Pape Saint Georges 2018
Par Joe Czerwinski, septembre 2020
While the sample of the regular bottling seemed oxidized and wasn't reviewable, Galevan's 2018 Chateauneuf du Pape Saint Georges is a rich, Grenache-based supercuvée aged in new barrels. Loaded with vanilla, cedar and baking spices, it backs up that oaky veneer with plush black cherries and plums. Full-bodied and velvety in texture, it should drink well young, yet have the ability to age up to a decade.